Station 1 – Standard:
Station 1 Standard Rooms in Hotels and Resorts Boracay Island. Book Now!
Casa Mika's Boracay Beach House is situated in the Boracay Hills, on the northwestern tip of Boracay Island, just above Diniwid Beach.  Casa Mika's Boracay Beach House offers simple accommodations, with modern amenities. Air-conditioned Cable TV, IDD phones, Mini-bar, Coffee and Tea maker, CD player, Spacious Bathroom with bathtub and hot water. ______________________________________________________________________________________ Reserve Your [...]
Acanthus Boracay Beach Resortis located at the very Southern end of Boracay Beach, you probably have not come across Acanthus Resort. It's the last resort on this end of Boracay Island heading to Lorenzo Grand Villas Boracay Resort.
La Fiesta Boracay Beach Resort is a small resort, directly on White Beach. All rooms have a balcony overlooking the beach and foot path with a great view of the action and perfect for people watching or for looking out over the ocean. The La Fiesta Boracay Standard Resort is located just north of D'Mall [...]
Club Ten Beach Resort is located in Barangay Balabag between Boat Stations 1 and 2, in the heart of Boracay's famous White Beach, a three-kilometer stretch of powdery fine white sand. A leisurely 2-minute walk will bring you to the beachfront.
Casa Gabriel Boracay Resort is a private Boracay Beach House located in the Boracay hills above Diniwid Beach on Boracay Island. Casa Gabriel Resort in Boracay Philippines has Boracay Packages to suit your family's Boracay vacation.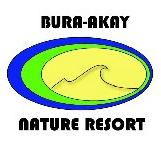 Bura Akay Nature Resort in Boracay is located up in the hills of Sitio Diniwid, station 1, with the closest beach being Diniwid Beach, just a 10 minute walk away.
Blue Bird Villa Boracay Resort is located in the guarded community of Sunrise Cove and overlooks Bolabog Beach. Welcome to Blue Bird Villa resort in Boracay an ideal holiday retreat on beautiful Boracay Island Philippines
Royal Park Boracay Hotel Resort, offers beachfront accommodations for the Boracay Vacation. Royal Park offers 18 air-conditioned rooms, all furnished with television, mini-bar, hot and cold shower, and telephone.
One Crescent Place Boracay Hotel is a newly constructed boutique hotel in Boracay–of modern architecture, using advanced hotel technologies. The interiors are tastefully designed to meet the standards of quality and comfort of home living.