Standard:
Standard Hotels in Boracay, Philippines Book Now!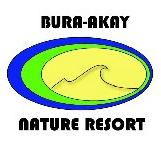 Bura Akay Nature Resort in Boracay is located up in the hills of Sitio Diniwid, station 1, with the closest beach being Diniwid Beach, just a 10 minute walk away.
Boracay Hills offers one of the most exclusive Boracay Resorts to stay on Boracay Island.Boracay Hills Island Hotel is located in the lush and hilly hammock of Bantud just 10 minutes from Boracay Beach.
Boracay Courtyard Island Hotel is centrally located, residing at Boracay Beach Station 2, just behind Victory Divers Boracay Diving Center. Boracay Courtyard Hotel is within a minute's walk to Boracay Beach. Boracay Courtyard Beach Resort offers cheap Boracay hotel accommodations that can accommodate from 4 to 6 persons in a room.
Blue Coral Boracay Resort is located in the quiet and private environment of Angol, Boracay Island near station 3. Located beachfront, and only a few steps away from the legendary Boracay White Beach.
Turtle inn is the most beautiful hotel in Boracay it is brand new hotel where you can relax and enjoy the place.
It is located a two minute walk from the beautiful white sand beach of Boracay.
The rooms are all air conditioned with a colour TV set, hot and cold shower refrigerator and mini bar in every room. Some of the rooms offer fantastic ocean views over the beach. Each room has a veranda to relax on and enjoy quite times.
"Paradise inn within a paradise…"
We know the value of service. That's why we at Veli's Inn has committed ourselves in bringing you the best accomodation for you and your family, and enjoy the bliss of the island paradise that is Boracay. Our competent rates, cool ambiance, and dedicated service is the perfect complement to Boracay's pristine crystal blue waters, warm weather, and incomparable hospitality.
One Crescent Place Boracay Hotel is a newly constructed boutique hotel in Boracay–of modern architecture, using advanced hotel technologies. The interiors are tastefully designed to meet the standards of quality and comfort of home living.
Cez Manor Boracay Resort Formerly La Luna Court, is located right in the heart of boracay in station 2. Cez Manor offers cheap Boracay Hotel accommodations, in a safe and comfortable environment.