HOTELS:
HOTELS in Boracay, Philippines Book Now!
Aquarius Marina Boutique Hotel is situated between Station 1 and D'Mall, Boracay's shopping haven with restaurant district along Boracay's White Beach area. The resort portrays a Mediterranean atmosphere where one can frolic upon the magnificent view the whole of Boracay can give. ACCOMMODATION: All rooms have Split-type Air Conditioner with Hot & Cold [...]
Be like an Ambassador in Paradise here at Ambassador in Paradise…a 5 star resort situated along Station 1 in White Beach, Boracay with 50 Guest Rooms and a Presidential Room all provided with personalized Butlers…the only resort in the south with professional 24-hour personalized Butler Service to all guests. All the rooms have private [...]
7 Stones Boracay Suites is a luxurious beach resort complimenting the wonderful panoramic view of Boracay's skyline and sunrise. It is located in the peaceful and serenity of Bulabog Beach. It offers nothing but the lavishness of a perfect vacation away from everything in a full apartment accommodation perfect for a family. It is [...]
Hotel La Isla Boracay Bonita (formerly Lorenzo Resort Grand-South) on the southern end of the White Sand Beach is the only Boracay resort where all the rooms have ocean views.
Savor Boracay's pleasures, prime beachfront four-room boutique hotel and restaurant in Boracay Island, Zuzuni is the quintessential Boracay experience.
The Panoly Resort Hotel Boracay, a First Class Resort on a 4 hectare lush property. Next to Shangri-la Boracay with Beautiful Sunsets on Boracay Island.
Club Manila East Boracay Resort is located at Station 2 along the 4-kilometer stretch of the world famous white sand beaches of Boracay, CME Boracay provides accommodation to the multi-cultural visitors of the island. It features rooms with two single beds complete with cable TV, hot and cold shower, a mini-bar and coffee table, and a veranda designed for dining and viewing the beach.
Chalet Y Resort in Boracay is a lovely serviced Boracay Five Star Hotel beach front duplex home located along Station One, and within walking distance to restaurants and bars, the shopping district, dive & water sports shops, horse stables and other activity spots. Daily Rates: Suite -US$128.00 – Reserve Now Deluxe Room -US$118.00 – Reserve [...]
Chalet Tirol Boracay 5 star Hotel sits on a beautiful beach front of Boracay Philippines, this  luxurious Boracay 5 star Hotel offers luxury accommodations Boracay Beach station 1,  and is ideal for large groups of up to 22 people. This two story Chalet has three large bedrooms upstairs, two bedrooms at the back, a large [...]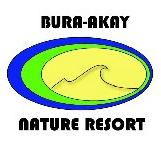 Bura Akay Nature Resort in Boracay is located up in the hills of Sitio Diniwid, station 1, with the closest beach being Diniwid Beach, just a 10 minute walk away.