Diniwid Beach:
Diniwid Beach, Boracay, Philippines Book Now!
Orinda Beach Resort is nestled in Diniwid Beach, fronting the sun-kissed sands and clear blue waters of Boracay Island.
While booked at our resort, be glad to know that there are numerous exhilarating activities you can do in the island. Parasailing, diving, windsurfing, cliff jumping, and kite surfing are just among the many thrills you can sample while here.
Nami Boracay Resort, Diniwid Boracay Island Philippines, truly a lifestyle of luxury and opulence filled with tranquil days of unlimited sunshine, turquoise blue waters and a feeling that refreshes your soul, Nami Boracay. Nami Boracay Beach Resort top floor rooms offer breathtaking views of Boracay Beach, and offer a Jacuzzi on the terrace.
Casa Gabriel Boracay Resort is a private Boracay Beach House located in the Boracay hills above Diniwid Beach on Boracay Island. Casa Gabriel Resort in Boracay Philippines has Boracay Packages to suit your family's Boracay vacation.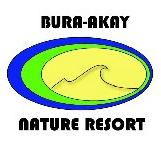 Bura Akay Nature Resort in Boracay is located up in the hills of Sitio Diniwid, station 1, with the closest beach being Diniwid Beach, just a 10 minute walk away.
'Mika's Place' Splendidly located on Diniwid Beach ,enjoys the distinction of being private, quiet and secluded, away from the sometimes frenetic atmosphere of White Beach . Here you will find no pop music disrupting the peace and very few vendors. Constructed of native materials (bamboo and nipa), the fan-cooled cottage rooms offer simple yet adequate accommodations at very reasonable prices. All rooms are clean and safe, and have access to shower and toilets. To get here from Caticlan, tell the dispatcher on the boat to drop you off at Diniwid Beach.
ARTISTA Beach Villas, the unique beachfront boutique resort on the beautiful island of Boracay.Artistically designed and built by resident artist pagadache, ARTISTA blends a laid back calm attitude with modern design and functional comfort. Family owned and operated with only 7 rooms and 2 studio flats, ARTISTA provides a home away from home with that unique personal touch.
Boracay Terraces Resort is ideal for romantic getaways and family holidays. Located some 10 minutes away from Boracay's main commercial area by motorized tricycle or the hotel's own shuttle service, 'Boracay Terraces Resort' is set among lush greenery, yet nestlesclose to the sea. Tastefully furnished first-floor family rooms come with a garden view while those on the second and third floors look out onto coconut trees and the ocean beyond.
Apoy Boracay Beach House is a non-beachfront Boracay Resort located at Diniwid Beach on the northern end of Boracay Island. Apoy Boracay Beach House is a secluded Boracay Resort part of the Pulang Lupa compound. This private Boracay Beach House is perfect for a family of 4 on an extended Boracay Vacation.